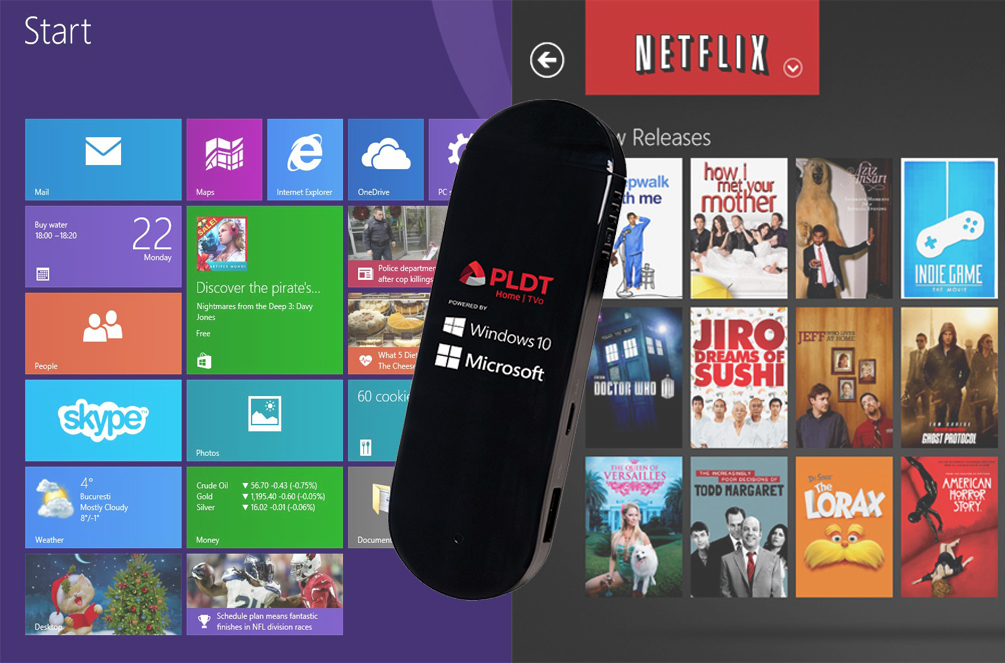 The Most Powerful PC on a Stick
TVolution Stick
PLDT team up with global technology giant Microsoft to bring the game-changing TVolution Stick that turns an ordinary TV into a fully functional personal computer.
The TVolution Stick by Microsoft is portable, plug-and-play, simple and productive. Unlike other similarly designed sticks that "primarily functions as a casting & streaming device", the TVolution Stick transforms an HDMI-capable TV into a fully functional PC running the latest Windows 10 operating system. It enables subscribers to surf with the all-new Microsoft Edge browser and run the built-in and complete Office 365 suite, including MS Word, Excel, Powerpoint, OneNote, One Drive, and Skype among other commonly used applications, for productivity.
Users can also find loads of entertainment options in the Windows Store and the Xbox PC Games application, access as much as 15 GB of files for free via the OneDrive cloud storage, and chat and video call via Skype.
With this powerful stick, users can watch YouTube videos on the big screen while lounging in the bedroom or browse the web and check social media accounts during commercial breaks. Those who bring their bulky laptops at home to finish up work can use the Microsoft Stick instead to reply to e-mails and do light document editing. It is also ideal for laptop-free business trips.